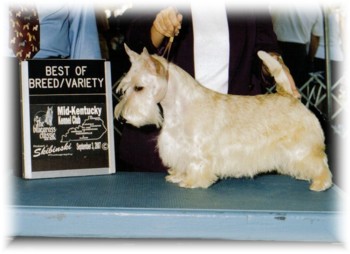 "Gabby"



Owner: Jenny Whitson & Gail Gaines

Breeder: Rosslyn

Whelped: 11/8/2006 



Tested clear for VWD (Von Willebrand's Disease) Vetgen
Patellar Luxation Examination results: Normal






Rosslyn Kiss And Tell


Sire
AM CH Valentino Rizo Della Quattrocento
Sire
CH Charthill Pirate's Gold
Sire
Am CH  Jovial Eastman at Charthill
Dam
Charity Ruth of Charthill
Dam
CH Cherry ad Infinitum

Sire
Int/Pl CH Charles Craft Koncept
Dam
CH Kocia ad Infinitum

Dam
AM CH Neidfyre Moondance
Sire
AM/CAN CH McVan's Stamp of Approval of Jovial ROMX/HOF
Sire
AM CH McVan's Duke of Earl ROM
Dam
AM/CAN CH Gaelforce Post Script ROM/HOF

Dam
AM CH Sodak Highland Skirl
Sire
AM CH Neidfyre Vitta Rouge ROMX
Dam
AM CH Sodak Maguires Melodious Gayle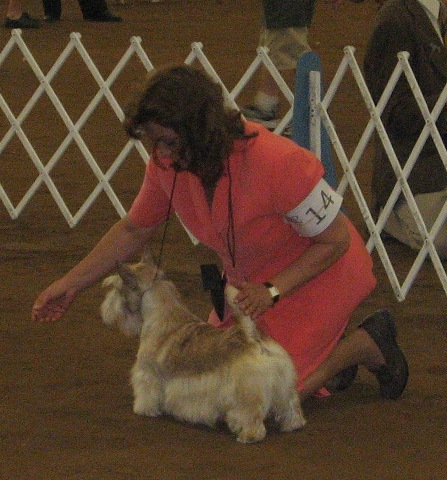 "There is no psychiatrist in the world like a puppy licking your face."
- Ben Williams
















©Rosslyn Scottish Terriers 2007, all rights reserved .
No image or script may be used without expressed written permission.